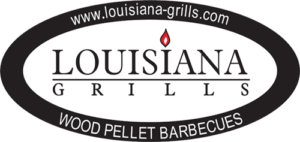 Louisiana Grills are easy to use you can't beat the flavor of a wood pellet smoked meal. Cook everything from appetizers to steaks to pies with our grills. Enjoy the distinct wood-fired flavor with a Louisiana Grill. The wood smoke flavor tastes better and more unique than any gas or charcoal barbecue. Achieve competition quality flavor to your smoking, BBQ and grilling with a pellet grill.
Louisiana Pellet Grills
Click the pictures for more information.
LG 700
Square Inch: 707
Burgers: 44
Width: 38 3/4"

LG 900
Square Inch: 913
Burgers: 57
Width: 45 3/4"
LG 1100
Square Inch: 1061
Burgers: 66
Width: 66 3/4"