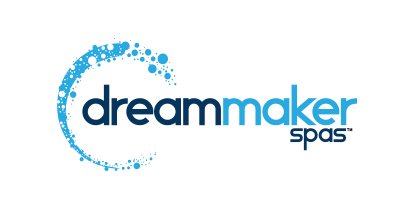 Dream Maker Spas is one of the world's largest manufacturers of rotationally molded spas and has been a market leader since introducing this type of manufacturing to the spa industry in 1997.
With a new owner and leadership team from within the industry for more than 25 years, Dream Maker Spas is now positioned for a greater level of innovation and technology. Dream Maker Spas has the distinction of being Spa Certified, meaning that we meet the industry's strictest certification criteria that evaluate customer testimonials, corporate citizenship, complaint history, service training, employee education, industry affiliations, years in business and more.
Made in the USA
Dream Maker spas are created and manufactured exclusively in the USA, in our own factory located in the Innovation Center in Lake Mary, Florida. An expert staff of engineers and specialists ensures all products meet our stringent quality control standards. This includes water testing for each spa before it leaves our factory. You can rest assured knowing your new Dream Maker Spa will help take away your headaches, not create new ones.
Stonehenge Collection
Click the pictures for more information.
Under Construction

Odyssey
Capacity: 5-6
Jets: 21
Gallons: 240

Big EZ
Capacity: 5-6
Jets: 23
Gallons: 250

EZL
Capacity: 3-4
Jets: 16
Gallons: 189

EZ
Capacity: 4-5
Jets: 16
Gallons: 180

Fantasy
Capacity: 2
Jets: 14
Gallons: 170
The Revolutionary Crossover 730L with Pearlglaze Finish
The new Crossover 730L is the next generation of affordable luxury spas designed to rival the look and functionality of acrylic spas at a fraction of the price. Crossover Collection Spas are rotationally molded using special formulated LLDPE for a unibody construction that creates an elegant durable finish guaranteed not to split, peel, rot or rust. Rotationally molded spas are considered the smart alternative to acrylic spas not only because of their dependable quality, energy efficiency and environmentally friendly manufacturing process.
Crossover Collection
Click the pictures for more information.
Under Construction

730L
Capacity: 5-6
Jets: 30
Gallons: 285